Friday 15th July 2022
At Tarset Village Hall in Lanehead, Northumberland – Map
Open Library 10:00 – 13:30
Reading Group 11:00 – 12:30
During the library's residence with Visual Arts in Rural Communities (VARC) from May – August 2022 we are running monthly Open Library days with a Reading Group at Tarset Village Hall in June, July and August. Each Open Library is an opportunity to browse the collection, learn more about the project or simply have a cup of tea with us.
The Reading Group will focus on texts by two artists and/or writers in the library collection that explores a connection to art and craft, living rurally, or responding to landscape.
For the second Open Library day and Reading Group we will be reading extracts from Fieldworking by Laura Harrington and The Last Frontier by Kelly Richardson.
No prior knowledge is needed as printed copies will be available on the day and we will read the texts together. PDFs of the texts are available to download below.
Everyone welcome! We hope to meet local networks and creative practitioners in Tarset and invite anyone interested in the library or with a creative connection to Northumberland to join us.
---

15th July Texts:
For this month's reading group, we will be reading from artist Laura Harrington's new publication Fieldworking: 'The Science and Art of Fieldwork at Moor House' by ecologist Meredith Root-Bernstein. We will also read from artist Kelly Richardson's publication The Last Frontier: the chapter 'Out of the Darkness and into the Sublime' by curator Holly E. Hughes.
Both are available to download below
Fieldworking by Laura Harrington
Extract: The Science and Art of Fieldwork at Moor House by Meredith Root-Bernstein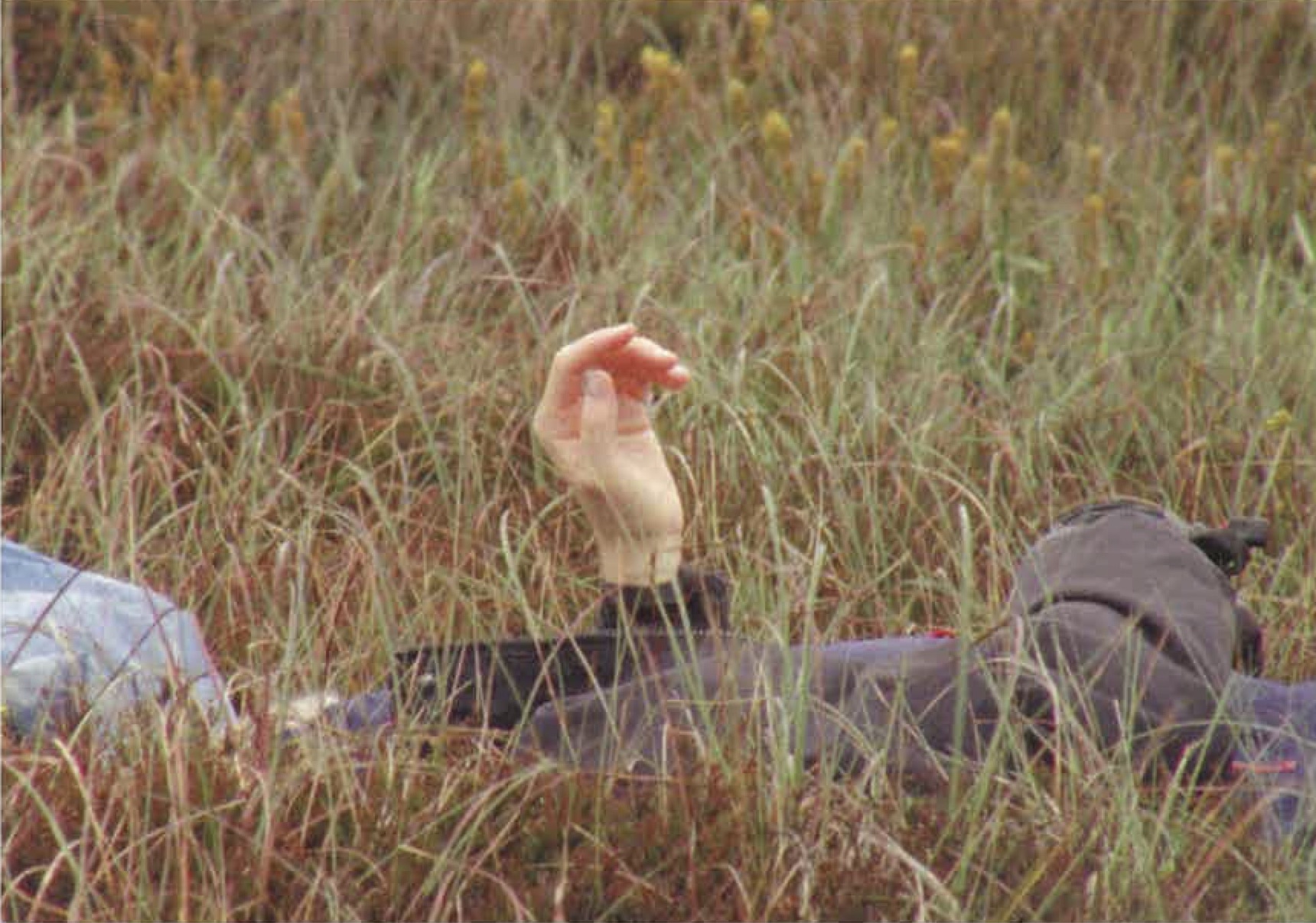 fieldworking_lauraharrington_meredith-root-bernstein

Fieldworking (2022) by Laura Harrington was produced to accompany the launch of the film Fieldworking by Laura Harrington.
Created in collaboration with Chris Bate, Ludwig Berger, Sarah Bouttell, Luce Choules, Simone Kenyon, Fiona MacDonald (Feral Practice), Lee Patterson and Meredith Root-Bernstein. 
Six artists, an ecologist and two filmmakers spend five days together in an off-grid location surrounded by moorland and blanket bog. Camping on the former site of an important scientific field station in Moor House, Upper Teesdale National Nature Reserve, they collectively explore ways to comprehend, inhabit and work within the context of this remote and 'wet' location. 
Fieldworking meditatively interweaves footage and field recordings from this journey – the direct interactions and spontaneous encounters between the meeting of artists and land – to capture the multiple adaptations and shared moments that occurred.
The Last Frontier by Kelly Richardson
Extract: Out of the Darkness and into the Sublime by Holly E. Hughes
The Last Frontier collates work by the Canadian artist Kelly Richardson,
This first retrospective publication features an extensive look at the Canadian born artist's audiovisual installation works of the last 15 years. Richardson's works play with the idea of the hyper-real, a notion that due to our increased use of new media can no longer be distinguished from the real or the constructed. In particular she is fascinated by the way in which we connect with landscape, and within her deeply layered practice, she draws on devices from Hollywood science-fiction and horror, landscape painting and wildlife cinematography. The results are complex cinematic installations that present us with locations that appear real but have been subtly doctored with CGI, animation and sound to create an unsettling, otherworldly atmosphere. The lack of any physical human presence enhances the work; often making the scenarios feel like a post-apocalyptic future.
Kelly Richardson was based in Newcastle between 2003 and 2017 and now lives and works as a visitor on the traditional territory of the WSANEC peoples of the Coast Salish Nation on Vancouver Island, Canada.