Friday 17th June,
At Tarset Village Hall in Lanehead, Northumberland – Map
Open Library 10:00 – 13:30
Reading Group 11:00 – 12:30
During the library's residence with Visual Arts in Rural Communities (VARC) from May – August 2022 we are running monthly Open Library days with a Reading Group at Tarset Village Hall in June, July and August. Each Open Library is an opportunity to browse the collection, learn more about the project or simply have a cup of tea with us.
The Reading Group will focus on texts by two artists and/or writers in the library collection that explores a connection to art and craft, living rurally, or responding to landscape.
For the first Open Library day and Reading Group we will be reading extracts from 'LOST NARRATIVES: The work of Catherine Bertola' and 'The Knucklebone Floor' poems by Linda France.
No prior knowledge is needed as printed copies will be available on the day and we will read the texts together. PDFs of the texts are available to download below.
Everyone welcome! We hope to meet local networks and creative practitioners in Tarset and invite anyone interested in the library or with a creative connection to Northumberland to join us.
---
17th June Texts:
LOST NARRATIVES – The Work of Catherine Bertola
Extract: 'The Pattern of Work' by Judith Flanders
Lost Narratives_Catherine Bertola_extract

LOST NARRATIVES – The Work of Catherine Bertola, brings together works made by Bertola between 1999 – 2005 with accompanying essays by Judith Flanders, (Author of The Victorian House, 2003), Trevor Keeble (Dean of the Faculty of Creative and Cultural Industries at the University of Portsmouth), and Rachael Thomas (Current chief curator at The Hayward Gallery)
LOST NARRATIVES is published by Cornerhouse Publications.
The Knucklebone Floor by Linda France
Extract: Chapter – The Greatest Interest In The Welfare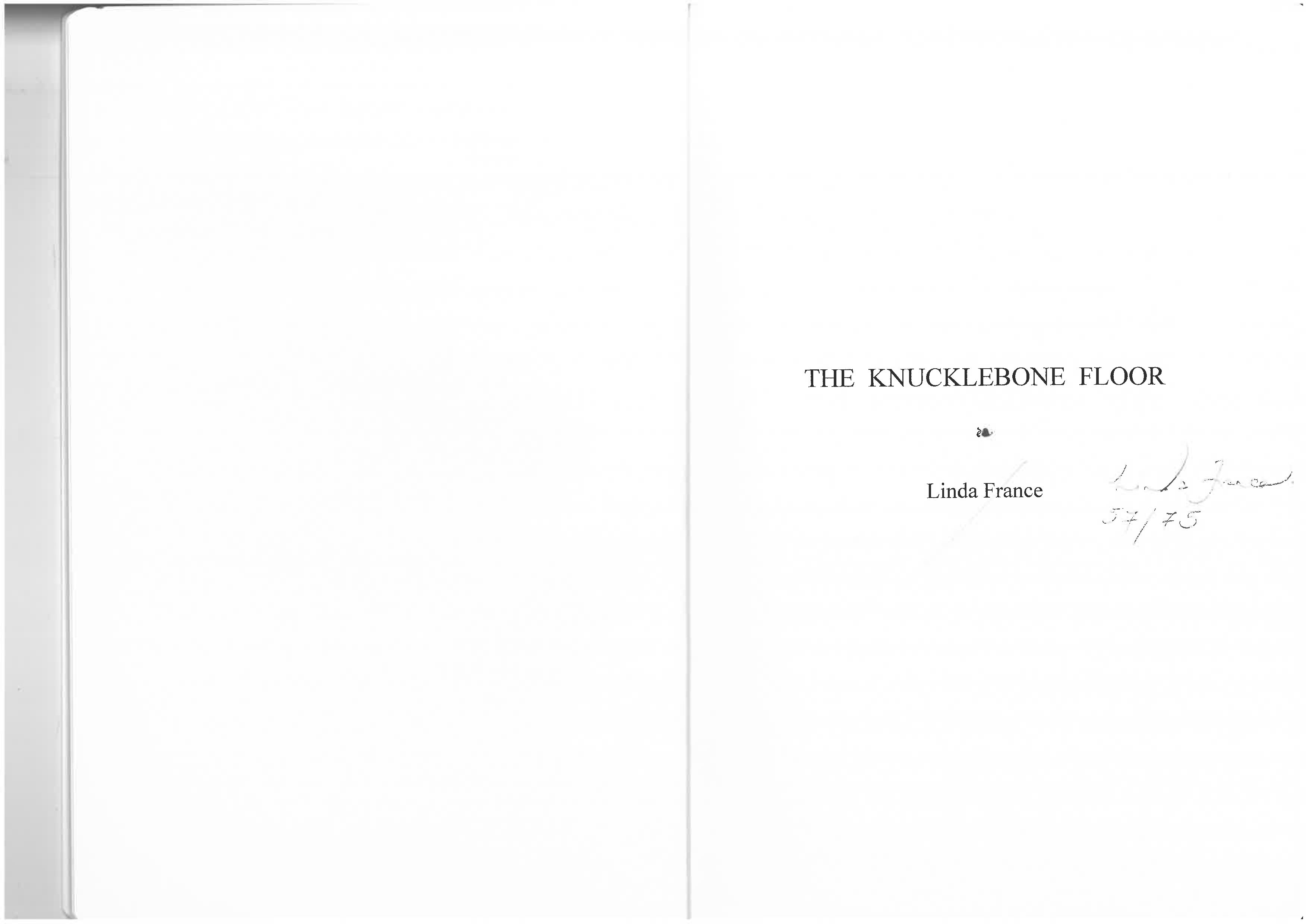 The Knucklebone Floor_Linda France_extract

The Knucklebone Floor is a book of poetry, and partly a verse biography of Susan Davidson (1796–1877), who spent thirty years landscaping and developing the grounds of Allen Banks in Northumberland.
Available to buy from Smokestack Books – https://smokestack-books.co.uk/book.php?book=219