the waves like braids, unravelling is a project with musician and composer Jayne Dent, who has been spending time with the Women Artists of the North East Library collection and musically responding to the process of looking, reading, and feeling your way through an archive. Beginning her research in Autumn 2019 Jayne has since responded to the material, creating a new composition, working collaboratively with North East based musicians.
Through approaching the library collection as a mesh of textures and interweaving stories, Jayne Dent has composed a piece of music that journeys through electric and acoustic spaces, inner and outer worlds, evoking the touch of fabric and water on skin. Samples collide and fade and lay across each other, replicating the tangled nature of the archive and wild water currents.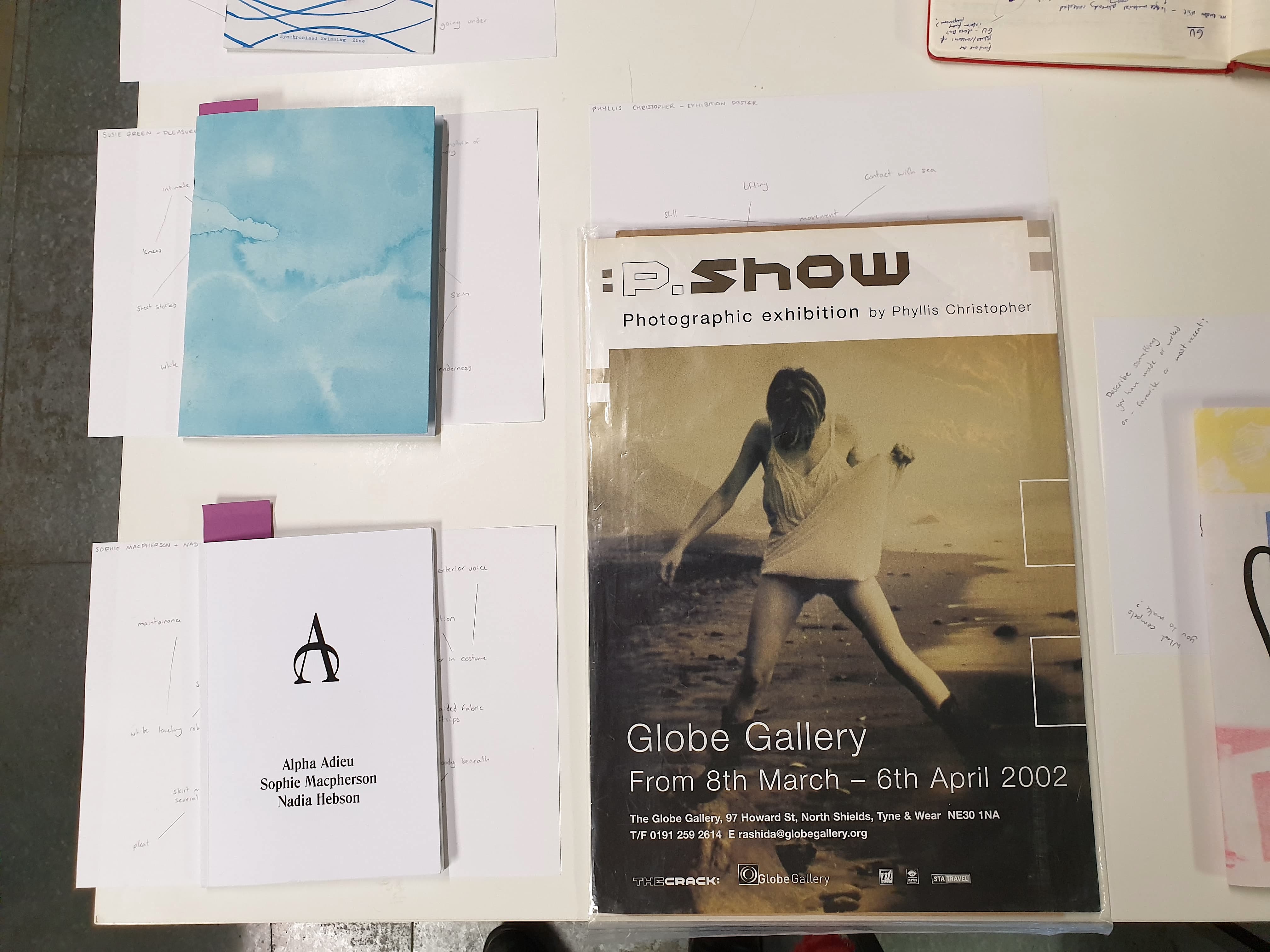 Due to current restrictions on face to face meeting and events due to the Covid-19 global pandemic, we have postponed the listening event planned for 28th March 2020 when we hoped to listen to the new work together, and discuss ways of responding to text and archival material through music, and some of techniques Jayne has found useful, including word clouds and collaboration with others.
We hope to be able to host this event in the future when it is safe to do so.
In the meantime, Jayne Dent has made her new composition available to listen to online:
Musicians on the waves like braids, unravelling:
Clarinet/Saxophone – Faye MacCalman
Voice/Guitar – Maisie May
Viola – Jasmine Padgett
Cover art – Ellen Welsh
Jayne Dent is an artist, musician and composer based in Newcastle upon Tyne, working primarily with performance, electronic music, sound installation and print. She performs regularly and releases recorded music under the alias 'Me Lost Me' and has recently been included on BBC Introducing NE's Tips list for 2020. https://jaynedent.bandcamp.com/