From 2021 Women Artists of the North East Library are working with Middlesbrough Institute of Modern Art (MIMA) to co-commission a North-East based artist to develop new work responding to histories of women making art in the Tees Valley.
We are delighted to announce that Fiona Larkin is our first ever commissioned artist as part of this programme and will be supported by a 6 month research and development period with the Library and the MIMA Collection, culminating in a presentation of her new work in Spring 2023. 
Fiona will be responding to both collections and exploring the various histories of women making art in the Tees Valley region.
Join us at MIMA for Open Library: Co-commission Launch with Fiona Larkin on the 27th August when Fiona will share elements of her practice and how she is approaching the commission.
About Fiona
Fiona Larkin is an Irish artist living and working in Whitley Bay. She works mainly in photography and moving image which stems from a practice of performance to camera work. She is concerned with ideas of perspective shift, of long looking and the possibility for alongsideness as a productive and creative structure. She has previously made video work in response to the archives of Vernon Lee and Clementina Anstruther-Thomson, exploring their ideas on embodied empathic perception.
Fiona received an MFA from the University of Ulster in 2002. She has participated in International residencies in Tokyo and New York and has been the recipient of several Arts Council NI awards. She has exhibited both nationally and internationally with work shown in Belfast, Derry, Dublin, Spain and Japan. From 2007-2010 she taught Fine Art in University of Ulster, Belfast and currently teaches at Northumbria. Fiona holds a PhD from Northumbria University. Thesis titled 'Empathic Attention; Feeling Into and Intimacy in Contemporary Art Practice' (2018)
Works by Fiona Larkin (below): Vernon's right hand (2016) Video still, My Dearie Dearie (2018) Video still, Be My Halftone (2015) Newspaper, all courtesy of Fiona Larkin.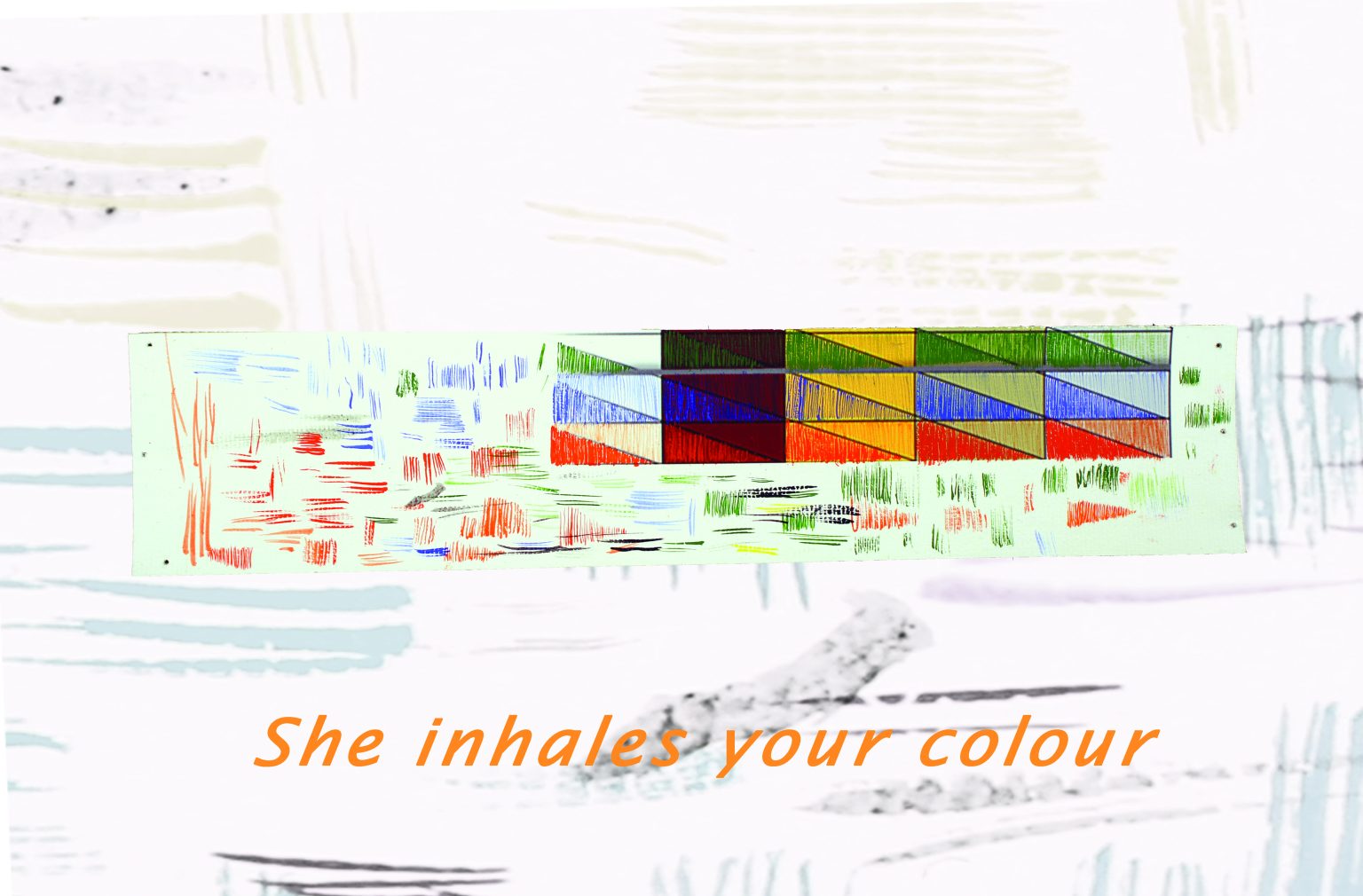 Programme at MIMA
This co-commission runs in tandem with a programme of 'Open Library' events at MIMA that share the MIMA & Women Artists of the North East Library collections and invite artists to run collaborative events with us. During the Library's residency at  MIMA programme we will be working with Jade Sweeting, Navigator North, Althea Greenan (Women's Art Library). 
This co-commission and programme has been funded by an 18 month Arts Council Project Grant supporting development of the library and growth of our collection and networks.
View full events programme here
About MIMA
Middlesbrough Institute of Modern Arts (MIMA)is renowned for its civic mission and community engagement. It has changing seasonal exhibitions, collection displays, learning activities and community-focused initiatives involving collaborators locally, nationally and internationally. 
Working closely with local and global partners to put art into action and build public participation, MIMA is a cultural and community hub for the Tees Valley and further afield. Ethics of equity, diversity and inclusion is a huge part of their work. MIMA is a Tate Plus Gallery with a steady stream of international and national artists, curators, policy-makers, funders and audiences visiting the gallery each week. MIMA is also part of Teesside University.
Middlesbrough Collection includes works by British and International artists, art and craft from the mid-1800s to the present day, post–Second World War British painting, contemporary drawing from the Americas, twentieth-century British ceramics, European contemporary jewellery, and international contemporary installation. It also houses works inherited from the Middlesbrough Art Gallery, the Cleveland Gallery and the Cleveland Craft Centre.