Workshop: 12th March 2022, 1-3pm at Level 4, BALTIC Gallery of Contemporary Art, Gateshead
The Feminist School of Painting is an ongoing project by artist Ad Minoliti, transforming part of the gallery space into an active classroom, through bi-weekly painting workshops, the school deconstructs historical narratives and reimagine the traditional genre of landscape painting from a feminist, intersectional and queer perspective. At BALTIC Gallery of Contemporary Arts, in partnership with a multidisciplinary group of artists, academics, writers, and activists, workshops will revaluate the structure of art education and promote accessibility, creativity and curiosity over any art-specific expertise.
For the Feminist School of Painting, the Women Artists of the North East Library will share ways artists in the library have approached ideas of landscape in their work; from responding to and drawing from the region's distinguishable landscapes, mapping the local environment, and exploring ideas of performanc
In collaboration with north-east based artists, each workshop has dedicated time to thinking and talking together, and participants are invited to take part in a practical painting session.
The second workshop session on 12th March, 1-3pm will be with Holly Argent (Women Artists of the North East Library) and artist Rachel Clewlow.
Join us to look at how our own personal orientations build a bigger, more various, picture of the local environment. Through painting and collage we will look at ways mapping can bring the small and unnoticed markers of our everyday to the fore to create our own collective painting in Ad Minoliti's exhibition.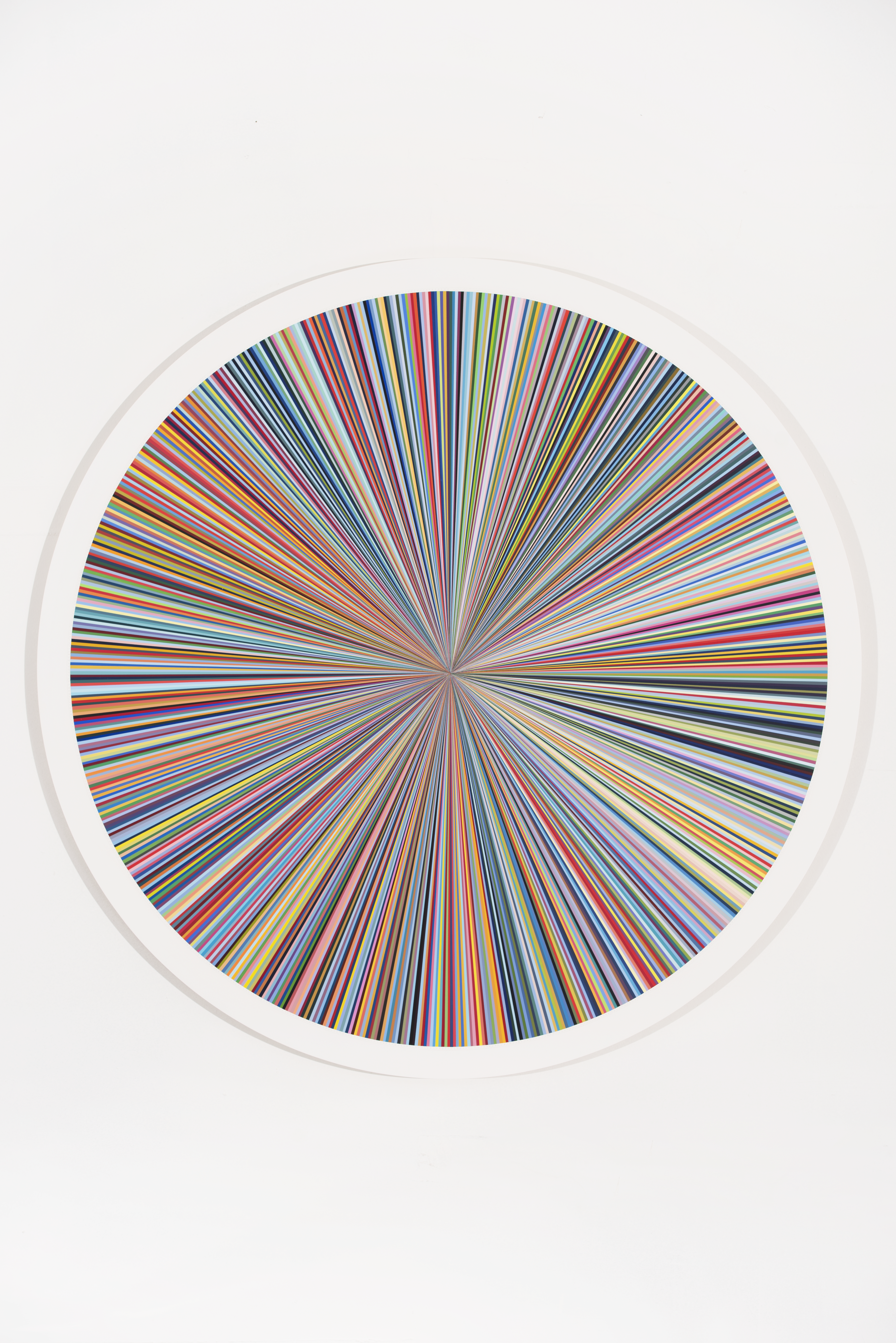 Rachel Clewlow was born in Middlesbrough in 1984 and lives in Newcastle upon Tyne. She received a First Class BA Hons from Newcastle University in 2007. Group shows include, Bis Repetita Placent, Espace de l'Art Concret, Mouans Sartoux, 2019, A Foreign Encounter, Galerie Foe, Munich, 2015, :Xenotopia, Gibberd Gallery, Harlow, 2015, Chance Finds Us, mima, Middlesbrough, 2014, Tip of the Iceberg, Contemporary Art Society, London, 2013, Walk On, NGCA, Sunderland, touring to various UK galleries, 2013, National Print Biennale, Laing Art Gallery, Newcastle upon Tyne, 2007. She was a Prize Winner in the Nationwide Mercury Art Competition, Hospital Gallery, London, 2007. Her work is included in both private and public collections, including The Fitzwilliam Museum, Cambridge and Rochdale Arts and Heritage Collection. Forthcoming solo shows include My Paths Are My Ideas of Imagination, Touchstones, Rochdale and Explorer, Northern Print, Newcastle upon Tyne.
Through painting and printmaking Rachael Clewlow has created a visual language that reflects an obsessive attention to detail and a desire to map out her own experiences of the world. In an ongoing series of diaries begun in 2003, she creates rigorous and detailed recordings of her every day movements. Planned abstract journeys taken to explore selected cities and regions sit alongside the mundane routes she takes from A to B. This record becomes a highly personal form of trace and a rich source of data from which Clewlow begins to construct paintings and prints. Drawing from elements of the language of infographics and of cartography, these works also demonstrate an obsession with colour and the formal concerns of abstract painting.
https://www.axisweb.org/p/rachaelclewlow/
Further details and how to book on the BALTIC website here