6th – 12th August 2018
Workplace Foundation, Gateshead
In this week of the exhibition at Workplace, Sophie Buxton brought her studio practice into the exhibition 'Women Artists of the North East Library' at Workplace Foundation.
Using the exhibition and archive as material, she placed scans and copies alongside her own drawings to form a wall-based montage, expanding ways in which both can be read. Through processes of translation, reproduction and appropriation, Sophie offers ways to work with the library as a material to be tested, read and dispersed. 
A selection of Sophie's work was worked into the exhibition and further brought into the space for the performance event She Riffs with Tess Denman-Cleaver and Nicola Singh on 23rd August 2018.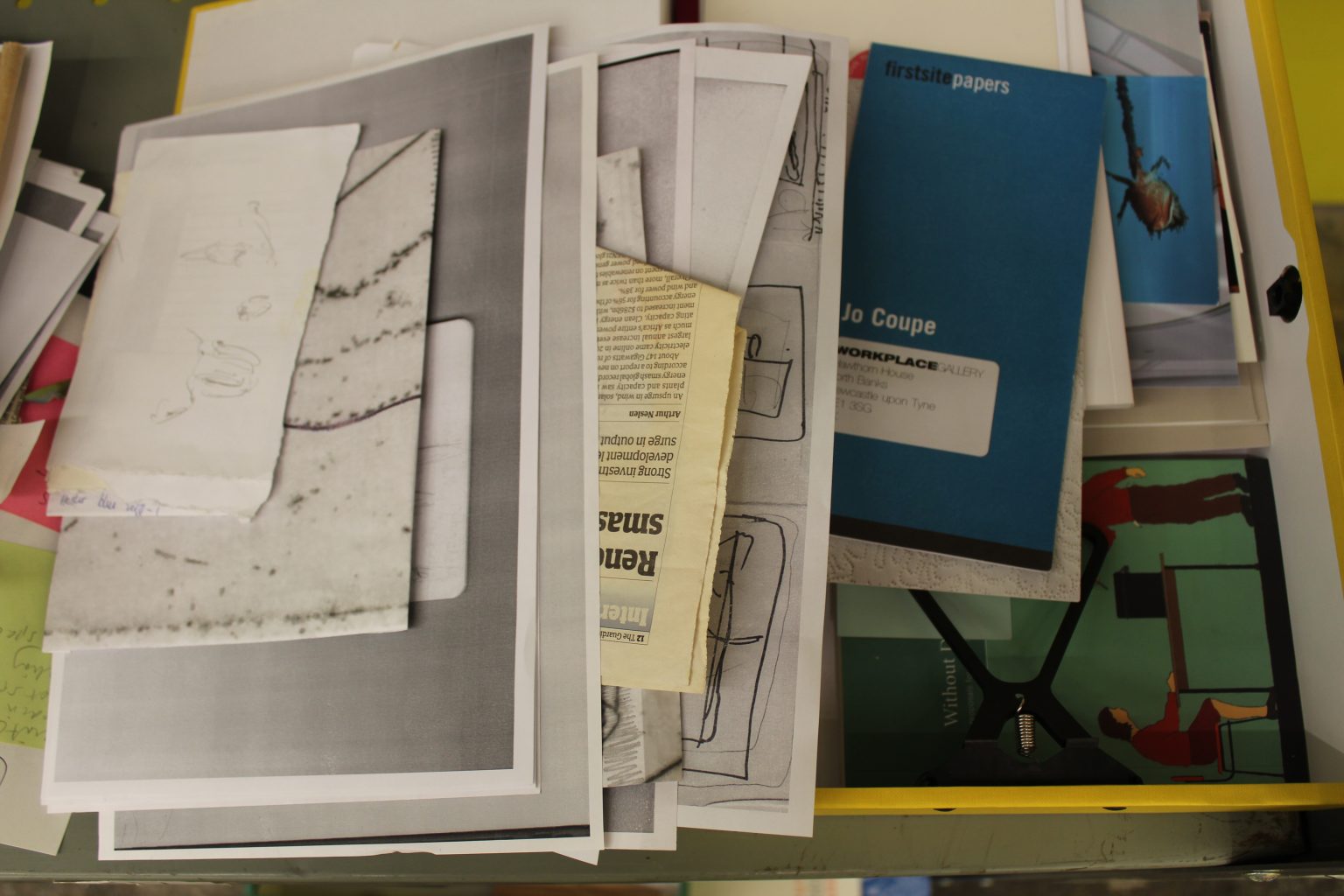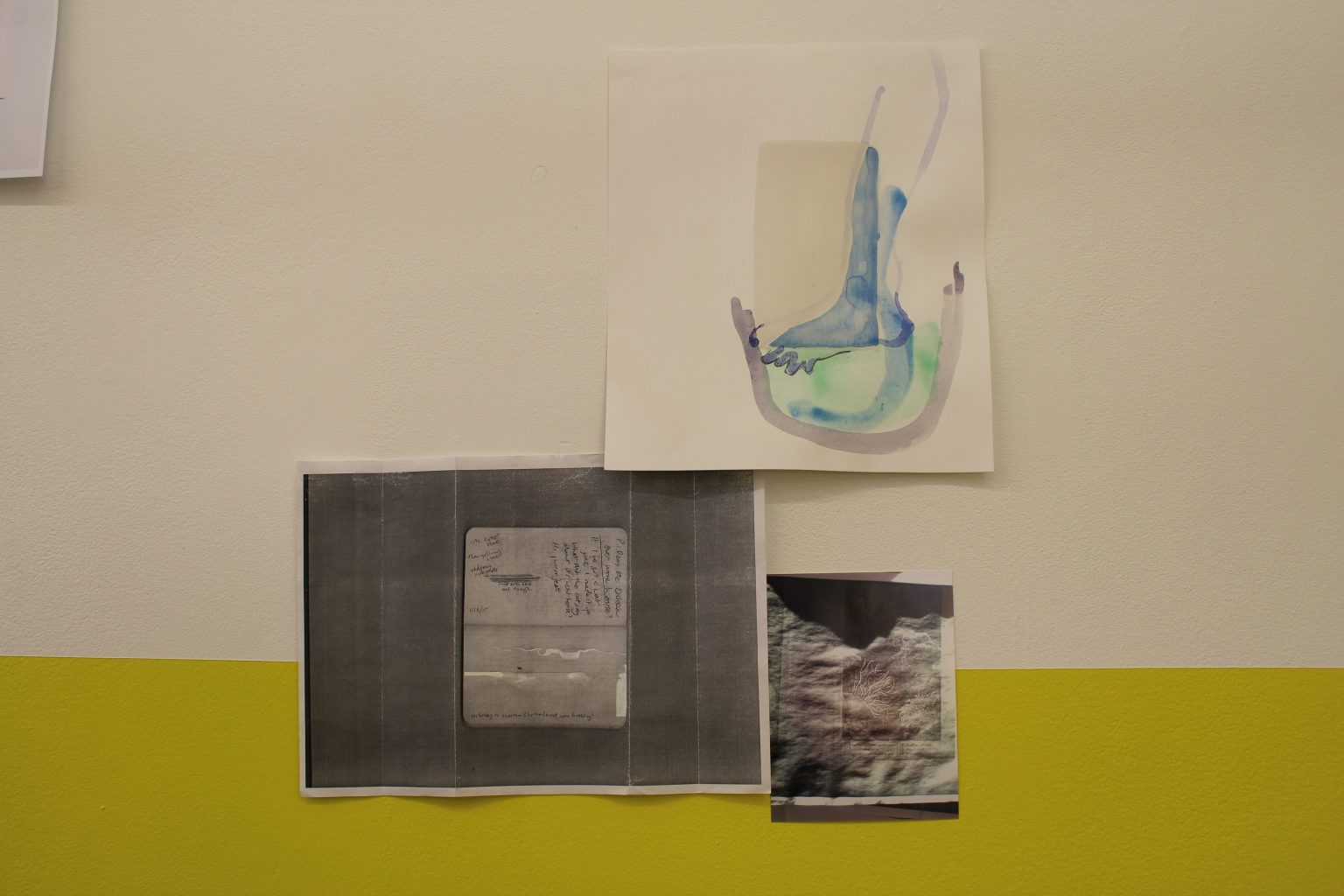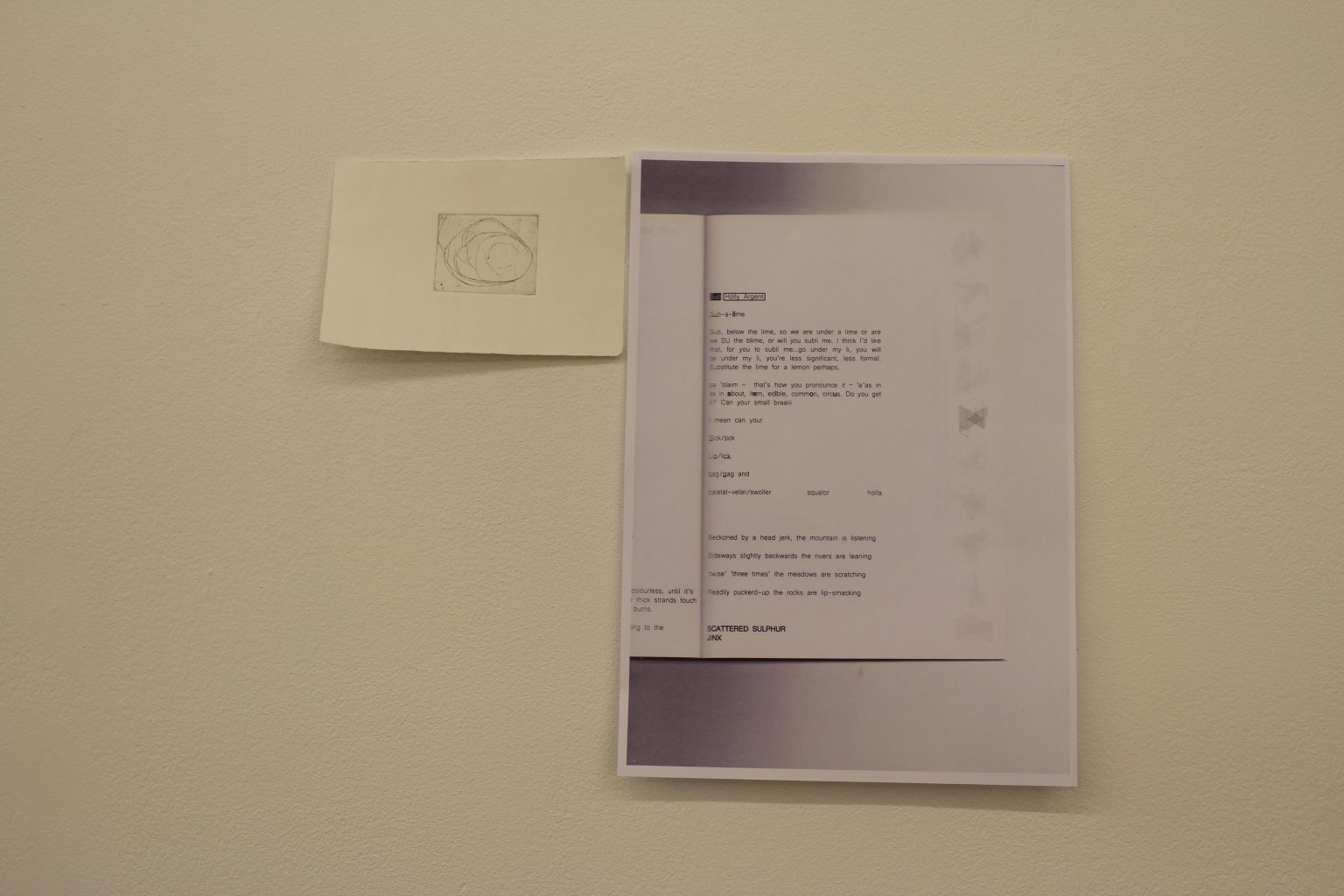 Sophie Buxton is a visual artist currently based in Newcastle. She studied Fine Art at Aberdeen and at the Royal Academy Schools, London. For the last 13 years she has developed her practice whilst looking after her old and young family. Sophie has exhibited in group exhibitions in UK and Europe and been part of many participatory and community arts projects. Recent projects include Montage Table at Northern Charter (2016) and she is project producer and co-curator of ArtHouses (2017-19).
Sophie Buxton produced a series of works, Library Riffs (2018) made during the exhibition, and these are downloadable as PDFs from her website